Washington seems to have it all.
Beautiful cities like Seattle, Redmond, and Bellevue...
Amazing natural landscapes, tasty gourmet food, and legal pot!
But where do they stand on the legality of electric skateboarding?
Are you so free just to cruise down the road or sidewalk with your brand new Boosted board? Or will you get written up, thrown in jail, and never be seen again?
Let's find out!
Seattle Laws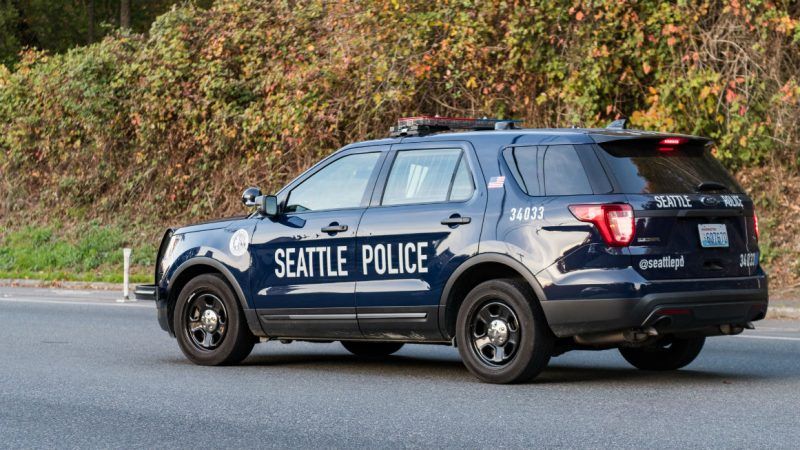 Seattle is a big city with a population close to 800,000.
Electric skateboard laws in big cities are usually much stricter due to the increased pedestrian traffic and volume of vehicles driving down streets.
According to the Seattle government website, electric skateboards would fall under EPAMD (Electric Personal Assistive Mobility Devices).
Here's what they say:
"EPAMD's may be operated on roadways, shoulders, sidewalks, and alleys, but not on bicycle lanes, or public paths. Where an arterial street contains a sidewalk, EPAMD's shall be operated only upon the sidewalk and not upon the roadway or shoulder. An EPAMD shall not be operated upon the roadway or shoulder of any highway where the speed limit is greater than 35 miles per hour."
To sum the Seattle laws on electric skateboards:
•You can ride on the road, shoulder, sidewalk, and public alleys, but not bike lanes or public paths/trails.
•You cannot ride on large high-capacity urban roads and must stick to the sidewalk.
•You cannot ride on a road where the speed limit is greater than 35 mph.
Washington State Laws
Similar to Seattle's laws, it seems that most of the laws enforcing electric vehicles are aimed at electric bikes and not electric skateboards.
According to the Seattle Parks & Recreation Memorandum:
"The State of Washington terms 'electric-assist' would not apply to electric scooters, motorcycles, Segways, electric skateboards or any of the new self-balancing electric people-movers."
This means you should be relatively free to ride your electric skateboard as you please in the State of Washington.
Words of Caution
Just because electric skateboarding is legal doesn't mean you can't get in trouble or it isn't dangerous.
Keep in mind, Washington has many different towns, cities, which may have their own enforcements regarding electric skateboard.
If you're still concerned, give your local town hall or police department (non-emergency number) a call and ask them the legality of riding e-boards.
As for general rules for riding electric skateboards, follow these to keep you safe:
Avoid riding on busy sidewalks – Although laws state it's legal to ride an e-board on a sidewalk, it's still risky. Sidewalks (especially in big cities), can become filled up with pedestrian foot traffic. If you're speeding down the sidewalk on an electric skateboard at 20 mph, there's a good chance you smack into someone… Moral of the story? Try riding on the street if possible. And if you do decide to ride on the sidewalk, slow down!
Don't ride on private property – Private property is private for a reason. Most property owners hate skateboarders because they're notorious for doing tricks and scratching stuff up. And although you won't be doing tricks with an electric skateboard, property owners are generally liable for an individual's safety who is on their property. Stay in public areas if you can.
Use common sense – If you think it's stupid, more than likely, it probably is. Listen to your gut. Don't ride like a daredevil in crowded places. Always wear safety gear to save you from a hard fall and respect others. You're not the only one on the road!
Obey traffic rules – Just because you're not a car doesn't mean you can blow through red lights and crosswalks as you please. That's a good way to get killed! Follow the traffic laws you would as if you were both a pedestrian and a car.